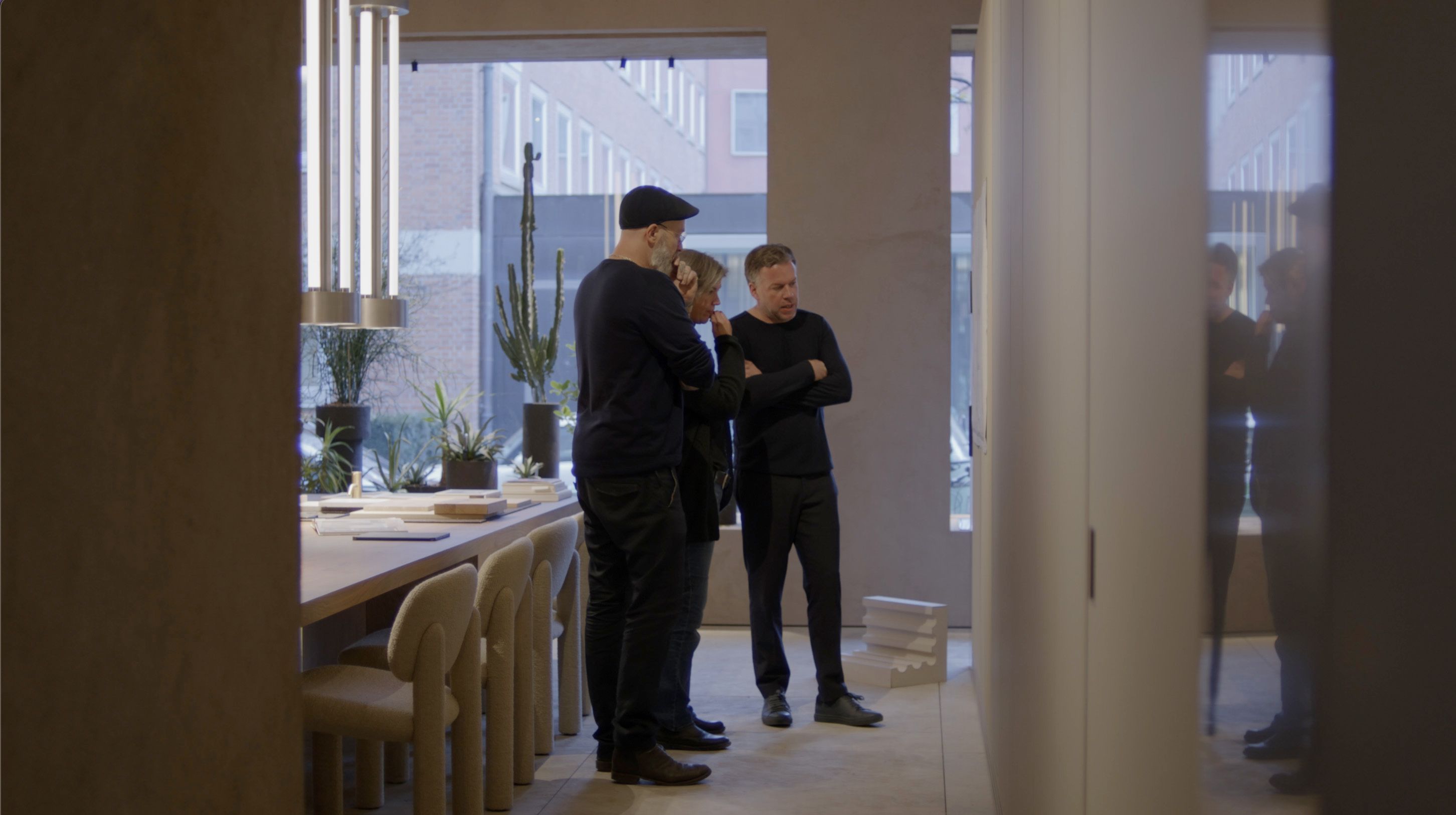 Our work brings together organic vitality and strict observance of form. This allows something real to emerge. Objects that do justice to the material as well as to a vision – be it an individual piece of furniture, a library, a kitchen, a dressing room or even the interior of an entire house. Consistency is about respect, for both the material and the design language. While we focus on the tradition of our craftsmanship, our eyes and spirit remain open for the yet unthought of. This way, we create atmospheres, favorite pieces, places that are fit to live in.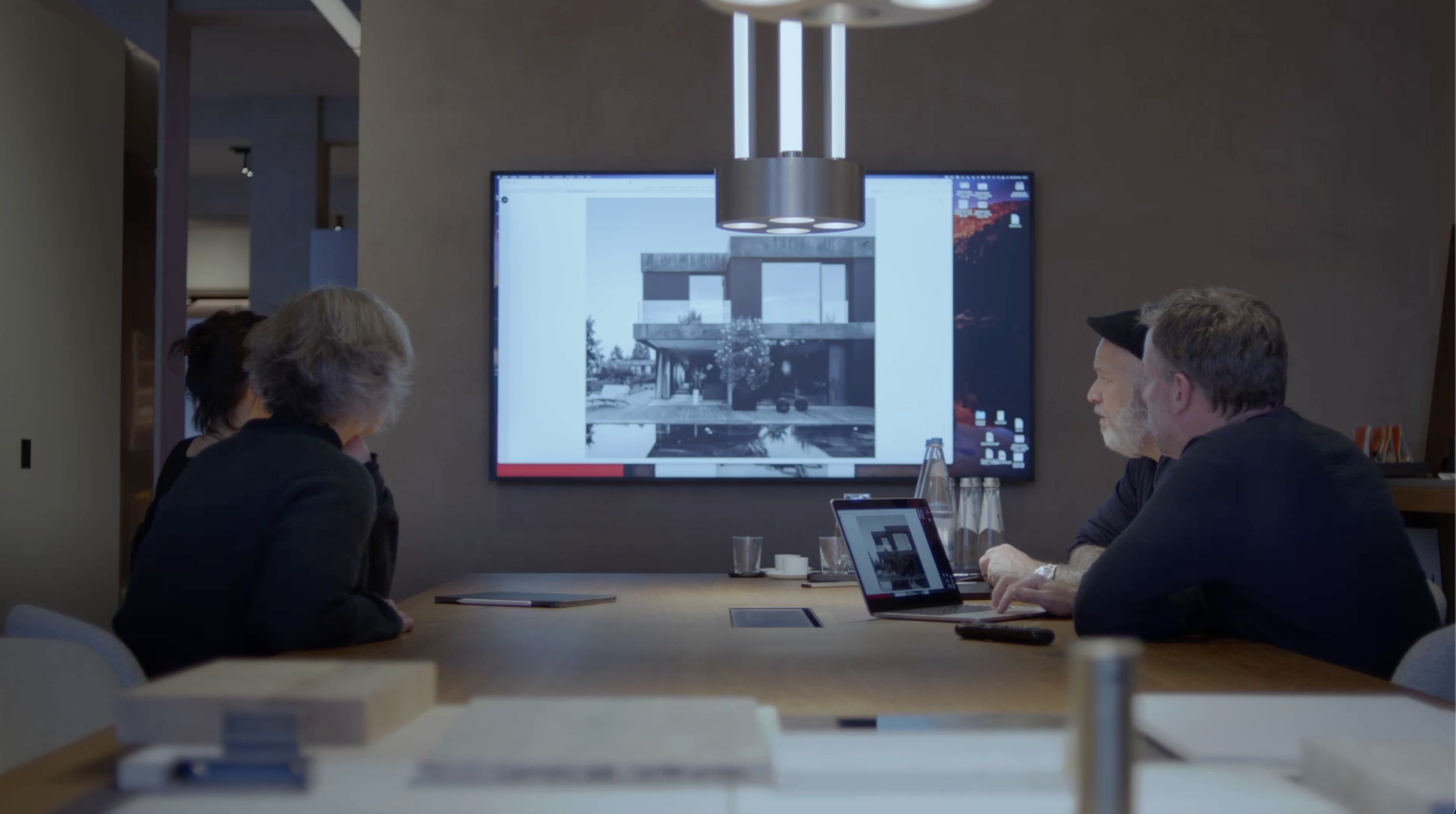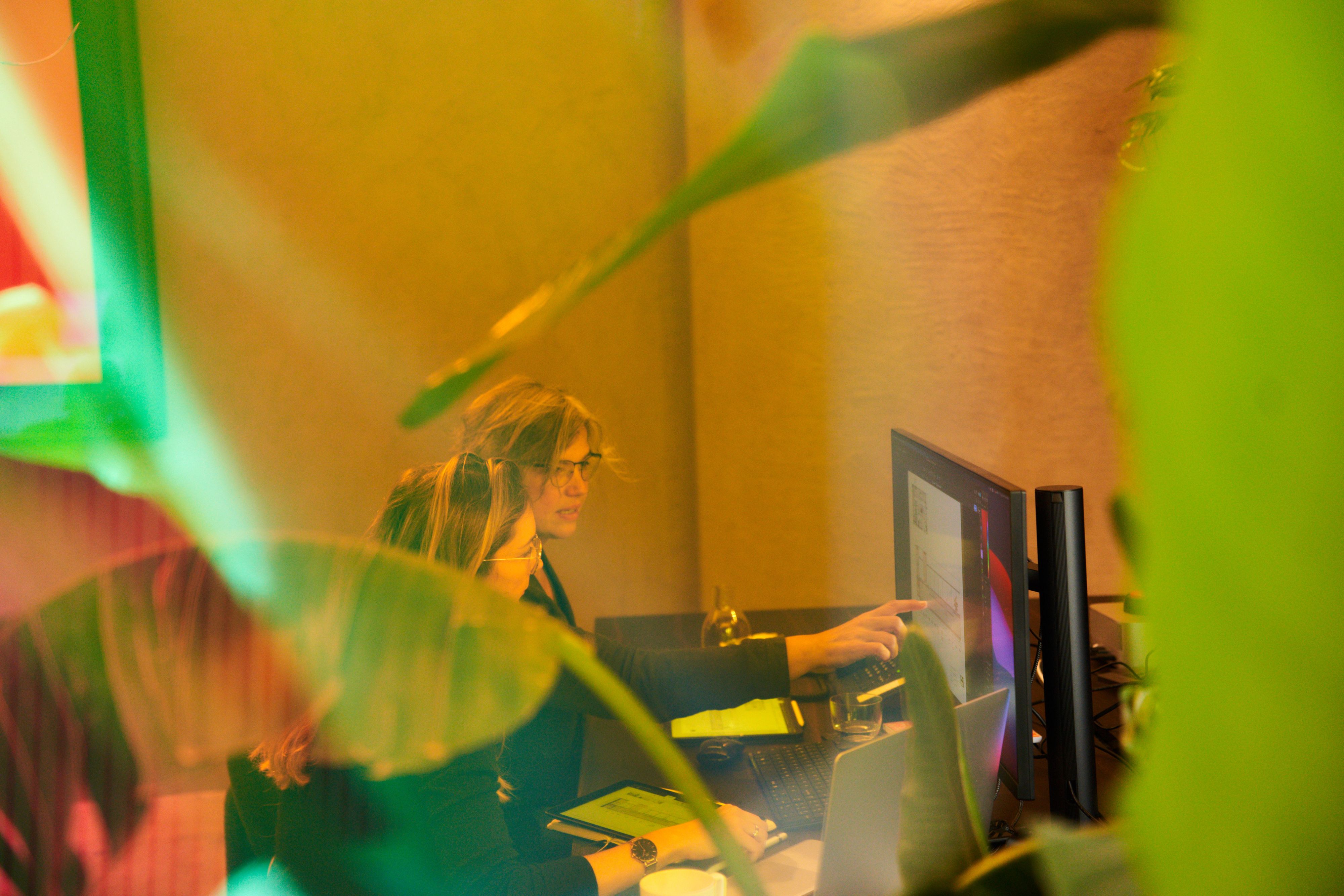 0/7
When we look at rooms, we see design spaces. We see an opportunity to carve out the unique character of a place through special materials and customized functional solutions. With focus on the raw material we develop furniture and rooms with a minimalistic, timeless feel.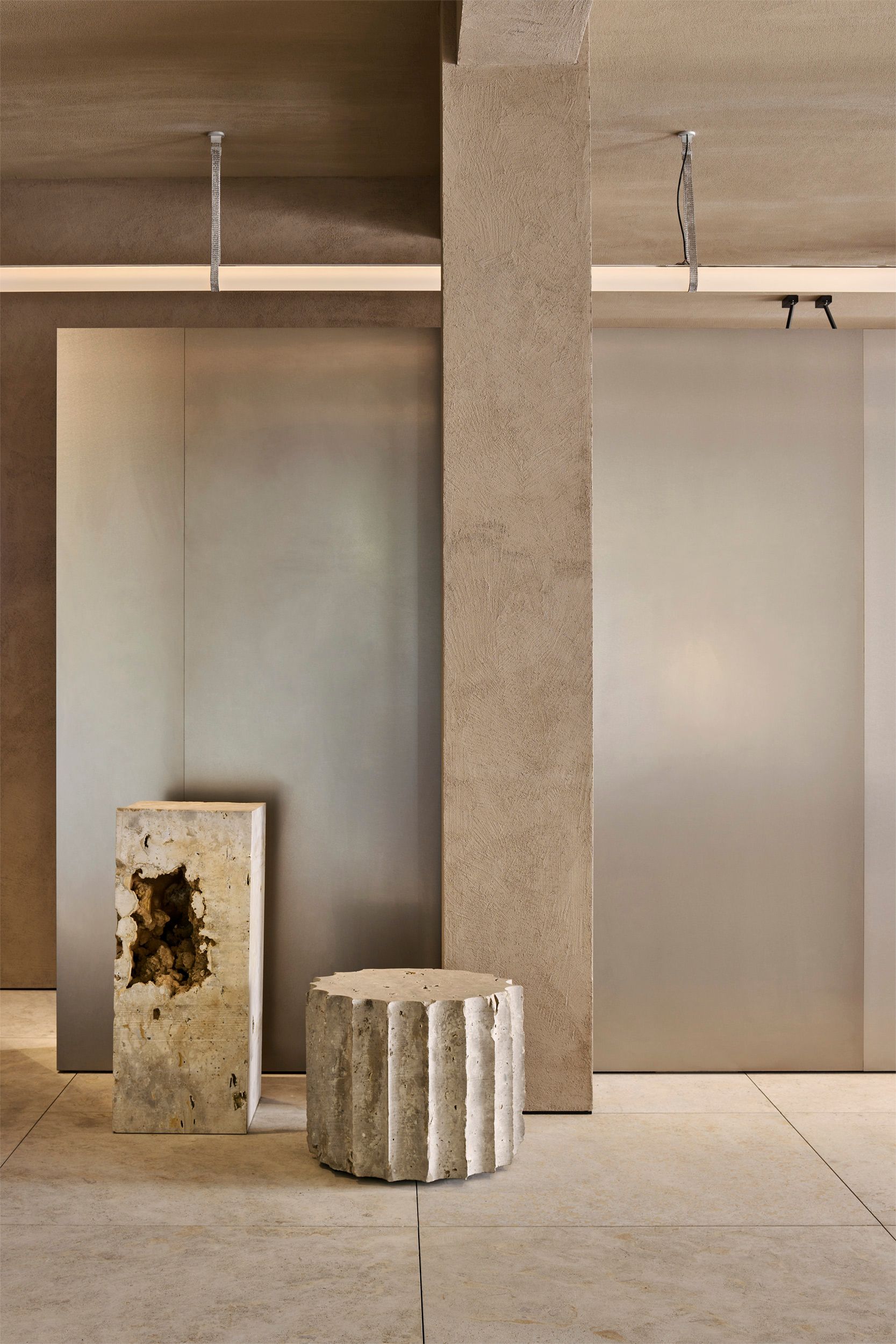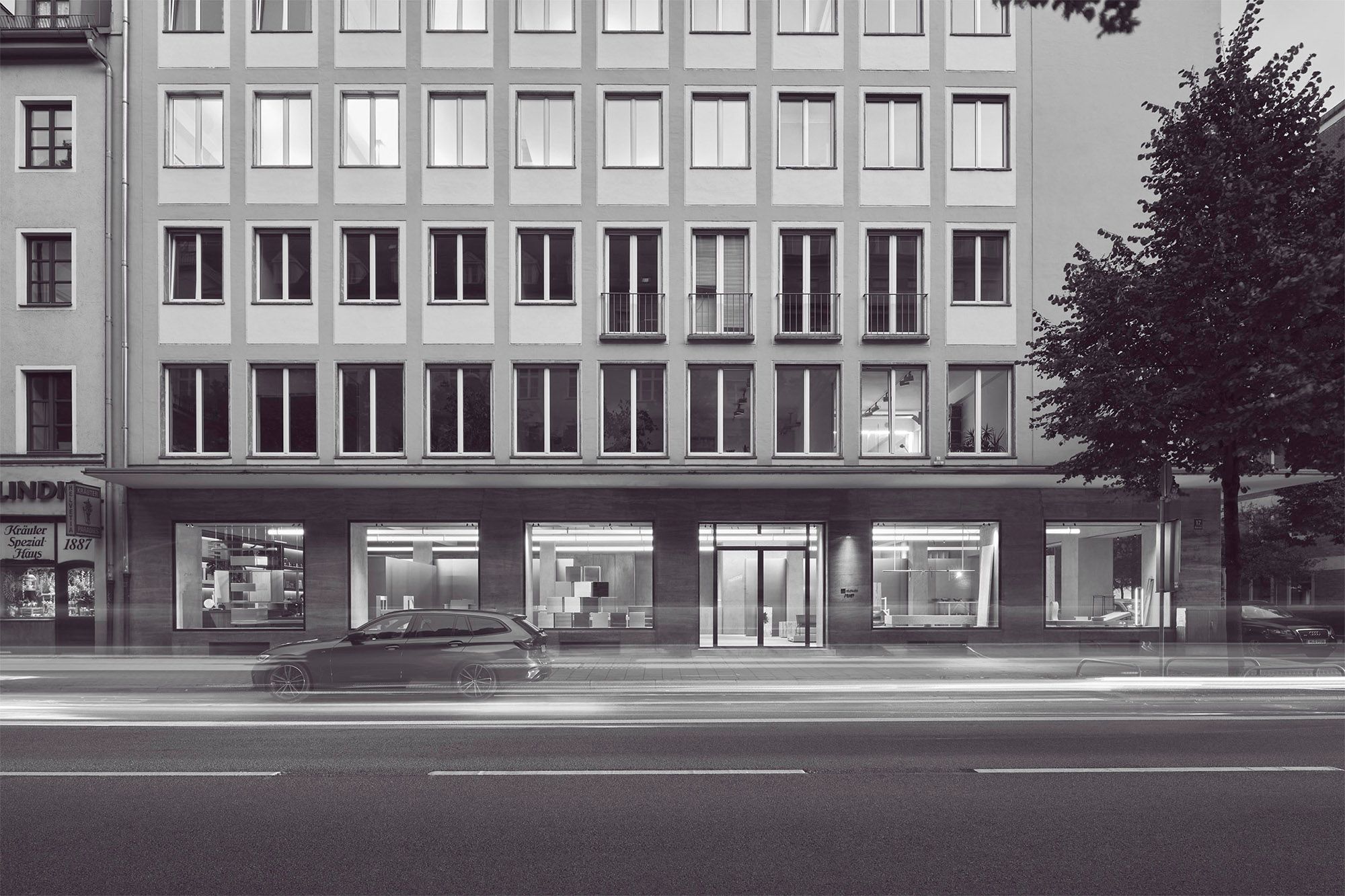 The Interior Design Studio is located centrally in a listed building in Blumenstraße 17 in Munich.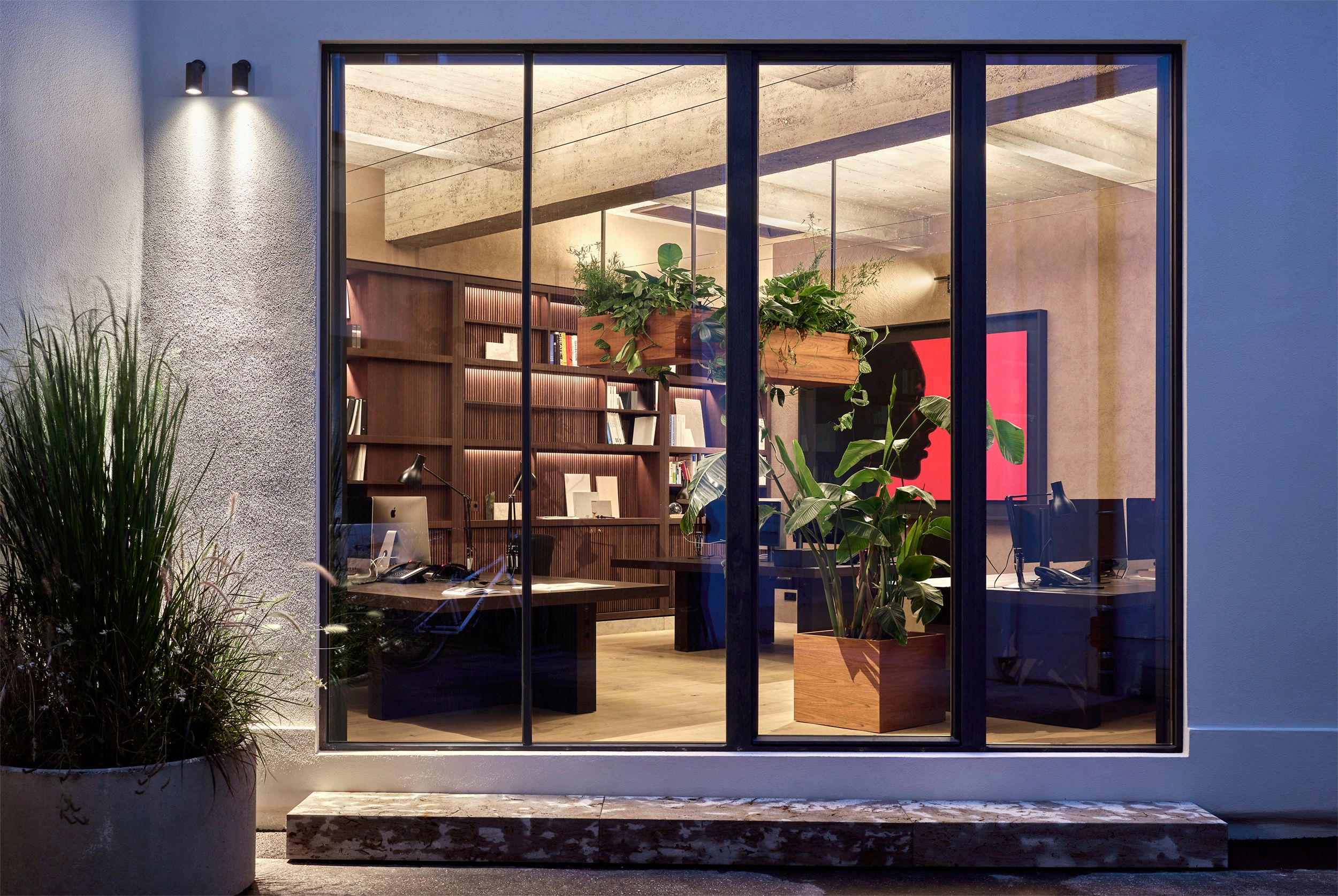 0/2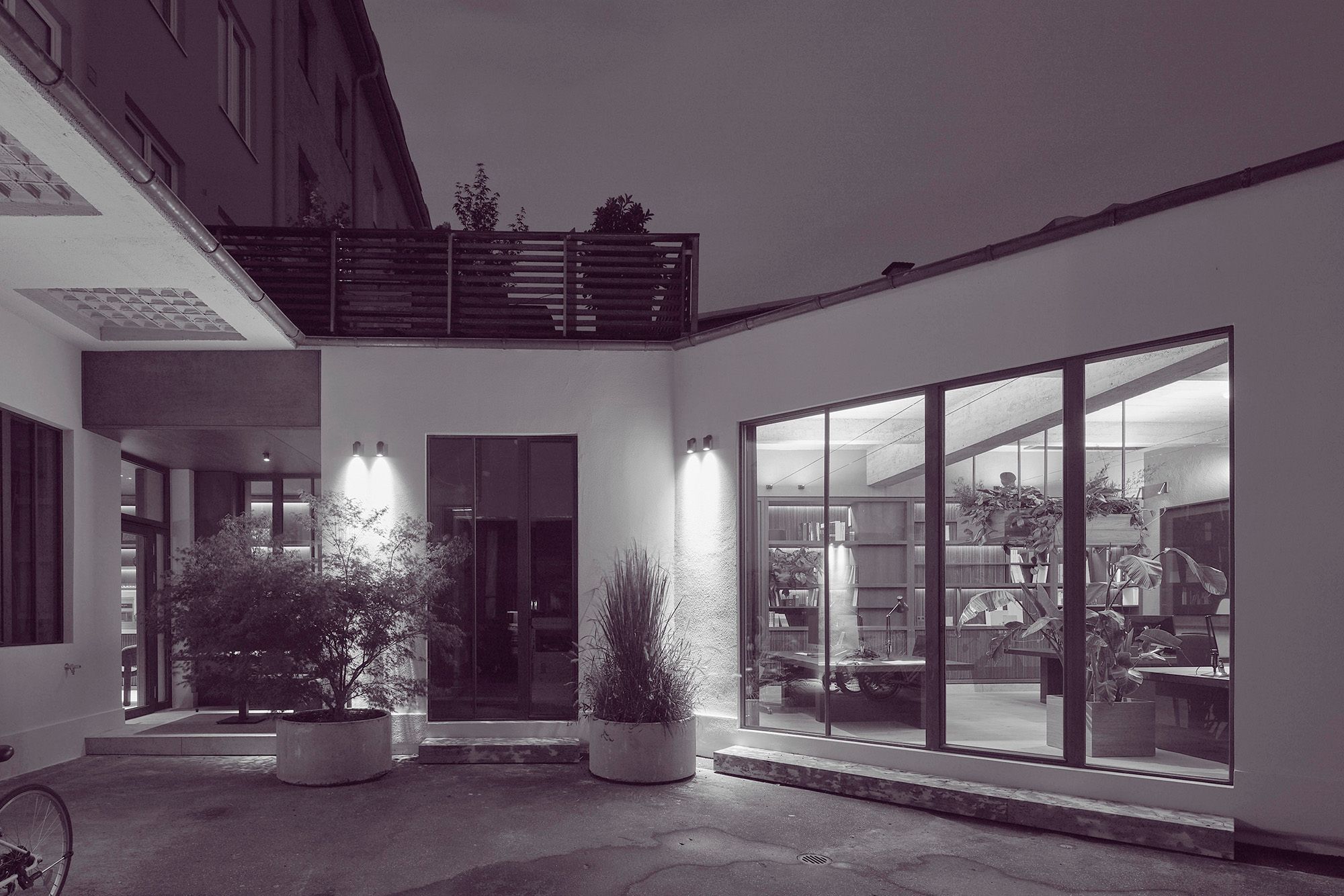 "What really drives us is translating the essence of a material into the aesthetic of an individual architecture. We create rooms and furniture with a minimalistic, timeless feel."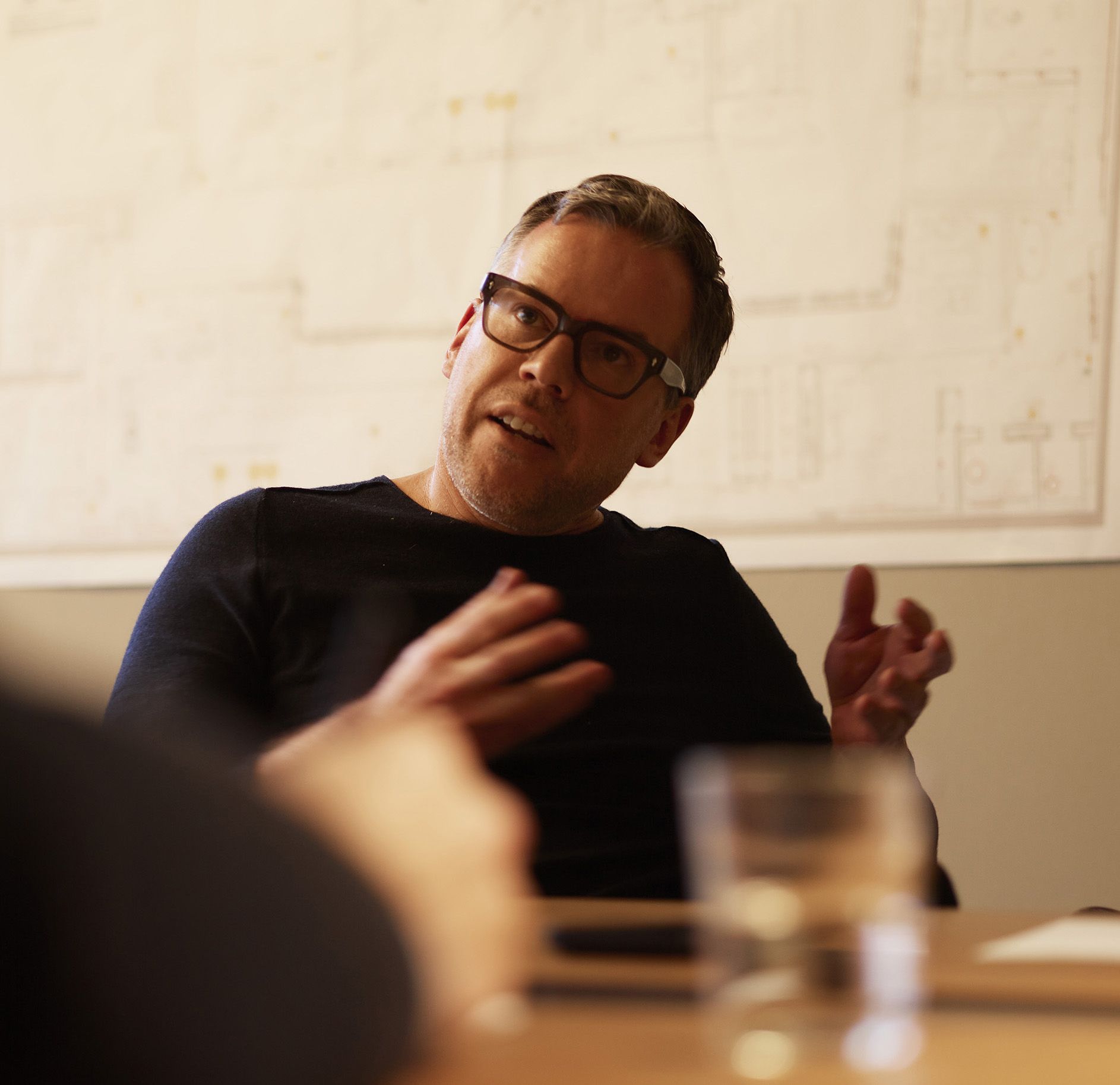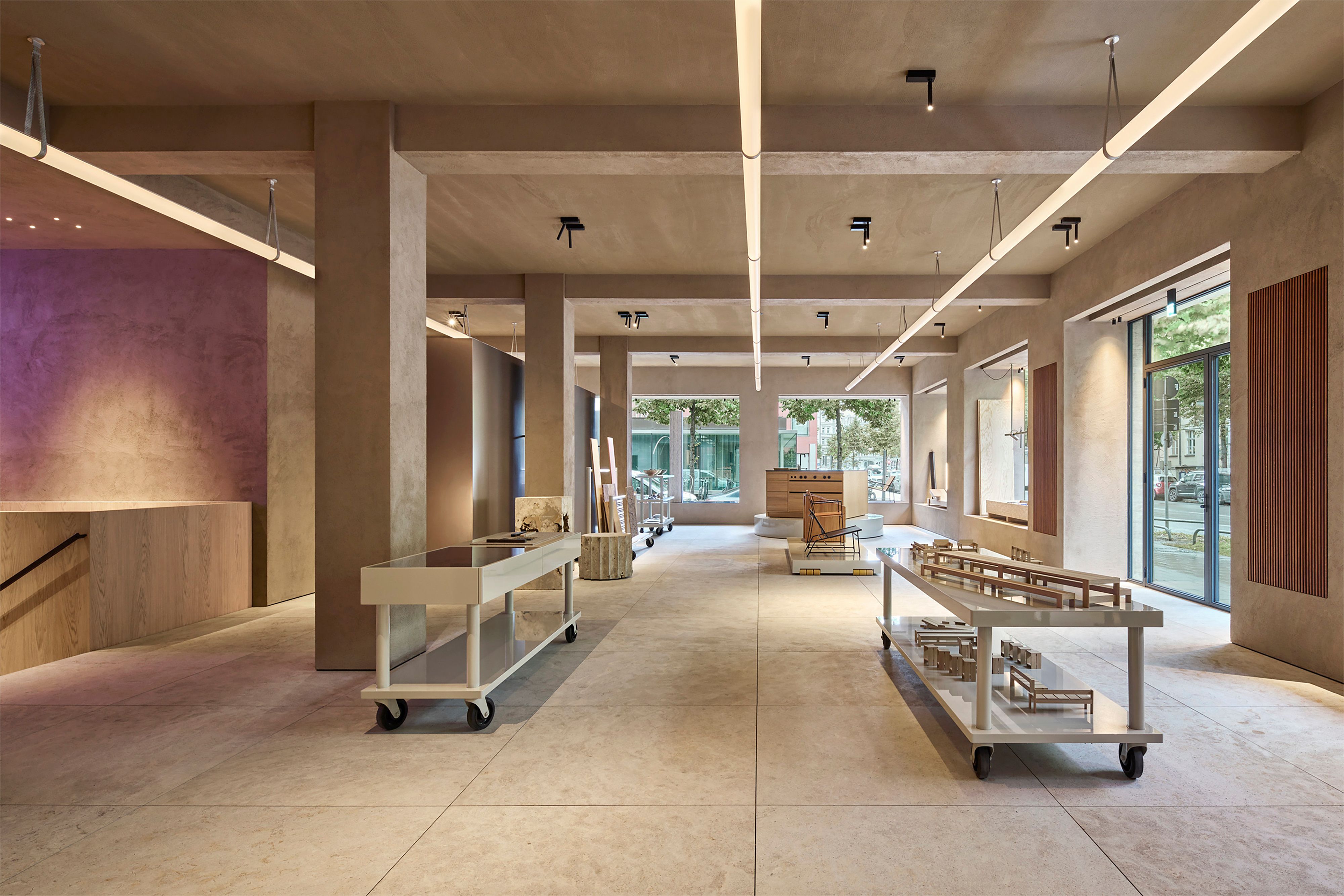 0/4
The interaction of design, planning and craftsmanship is seamless. Since Holzrausch is a single-source supplier, the designers, construction planners and craftspeople are in constant dialog, and they share the aspiration to implement individual design concepts. Working together and with the highest quality standards throughout.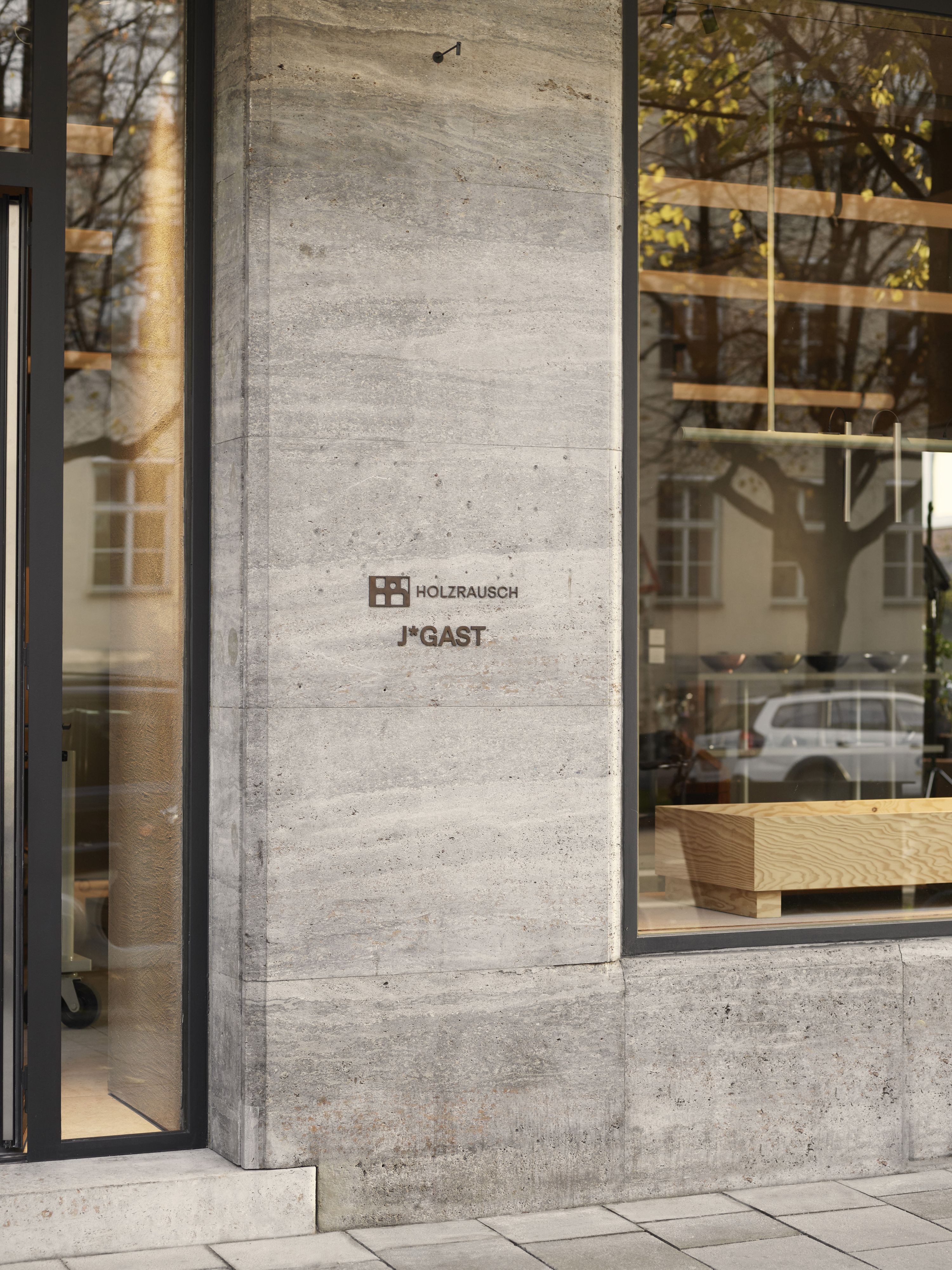 The Interior Design Studio was designed as a place where you can experience the world of Holzrausch, and also as an open laboratory in which creative people of all types are encouraged to come together. A space of some 1,000 square meters accommodates the gallery showroom with exhibition areas for HOLZRAUSCH EDITIONS and the kitchen label J*GAST with meeting rooms and design offices, the materials archive, coffee bar, private club, and the company's own boxing studio.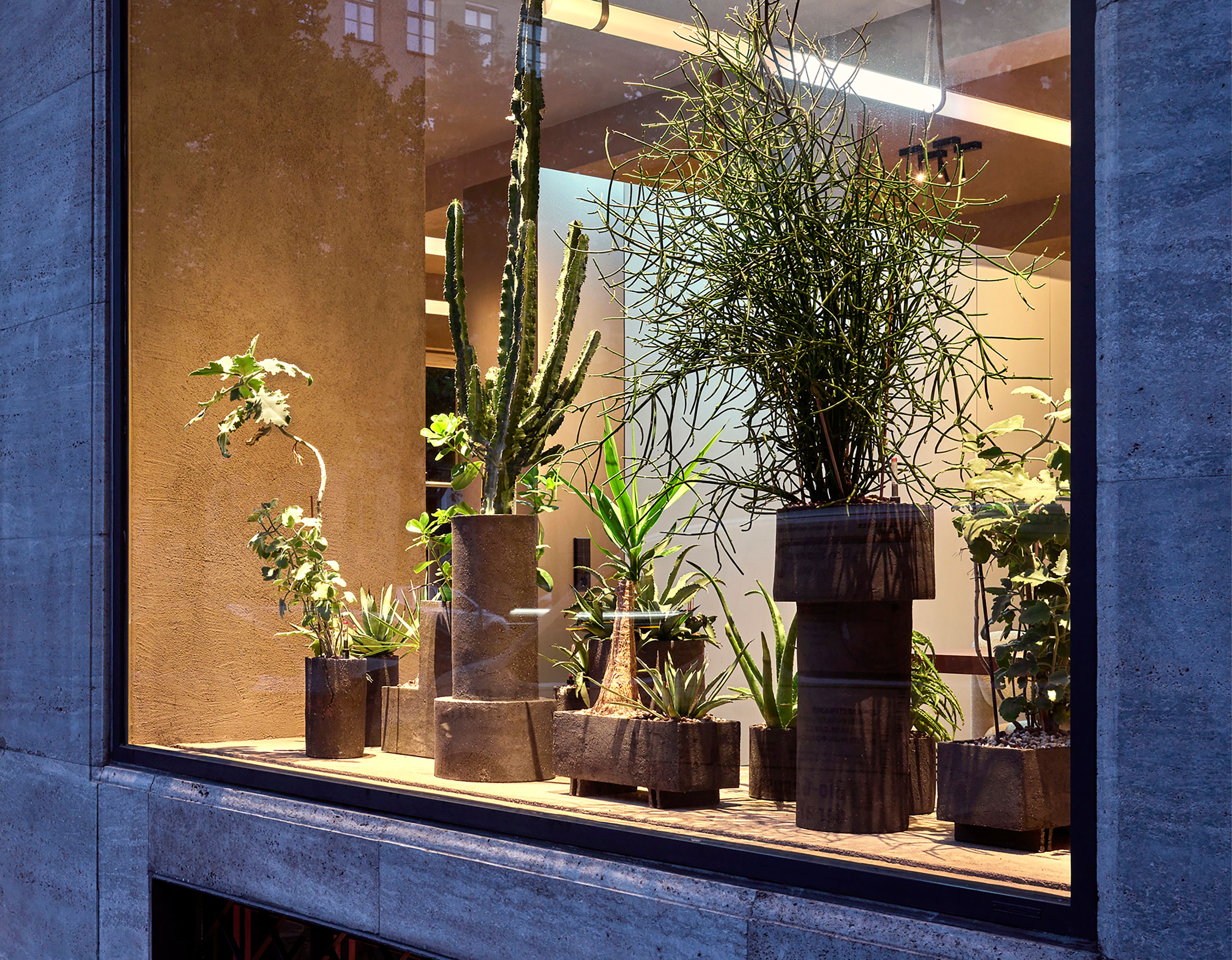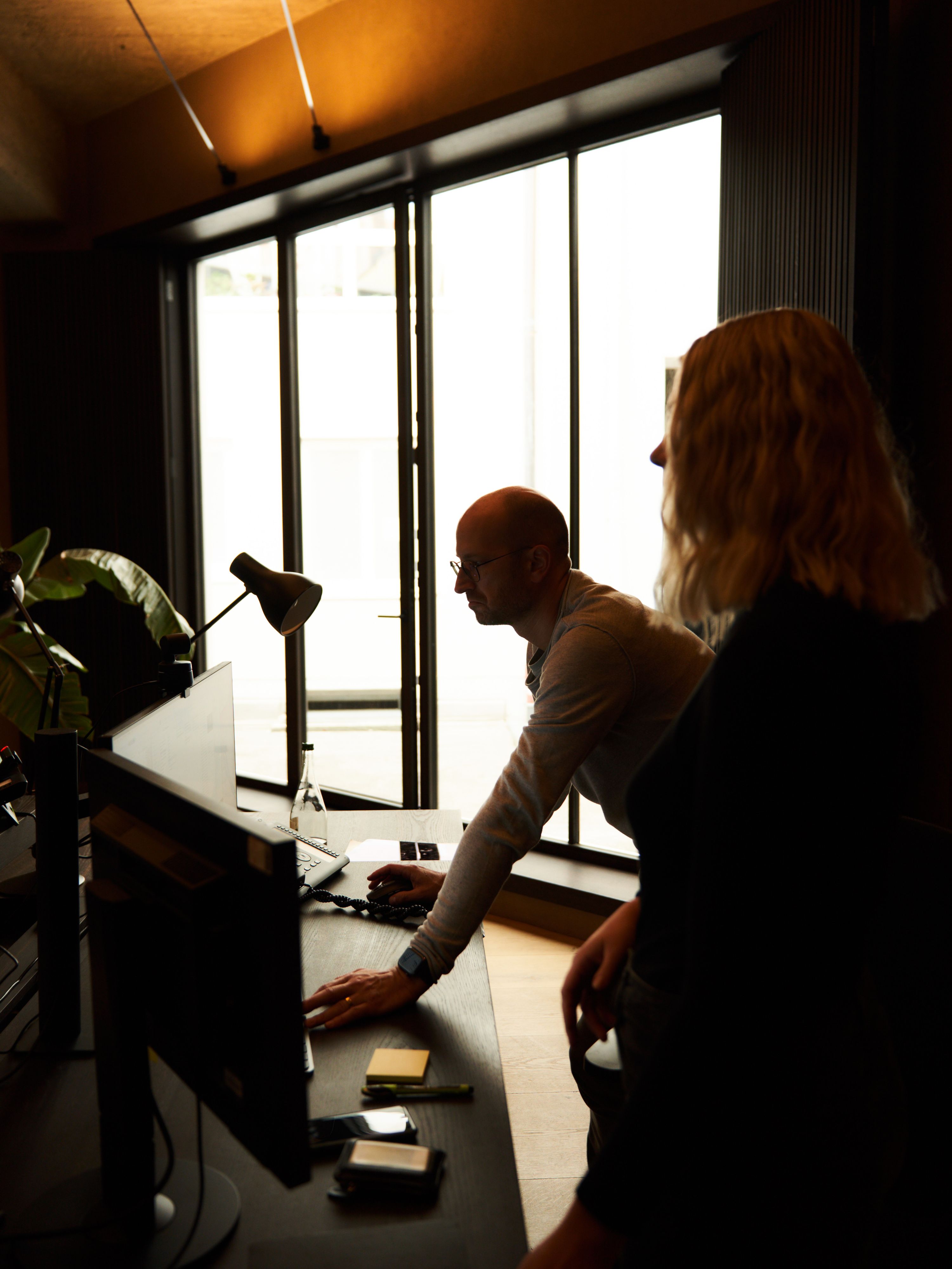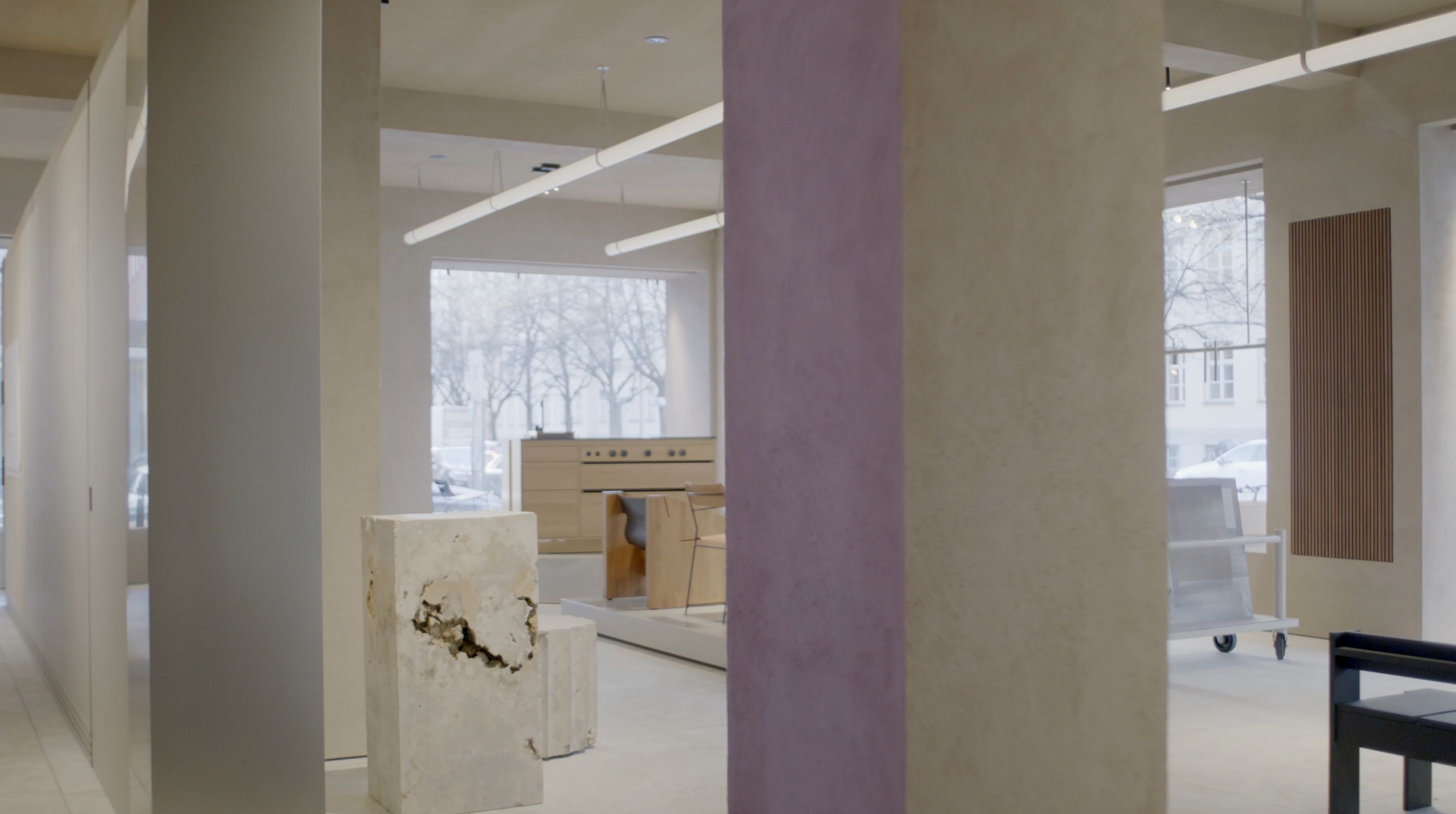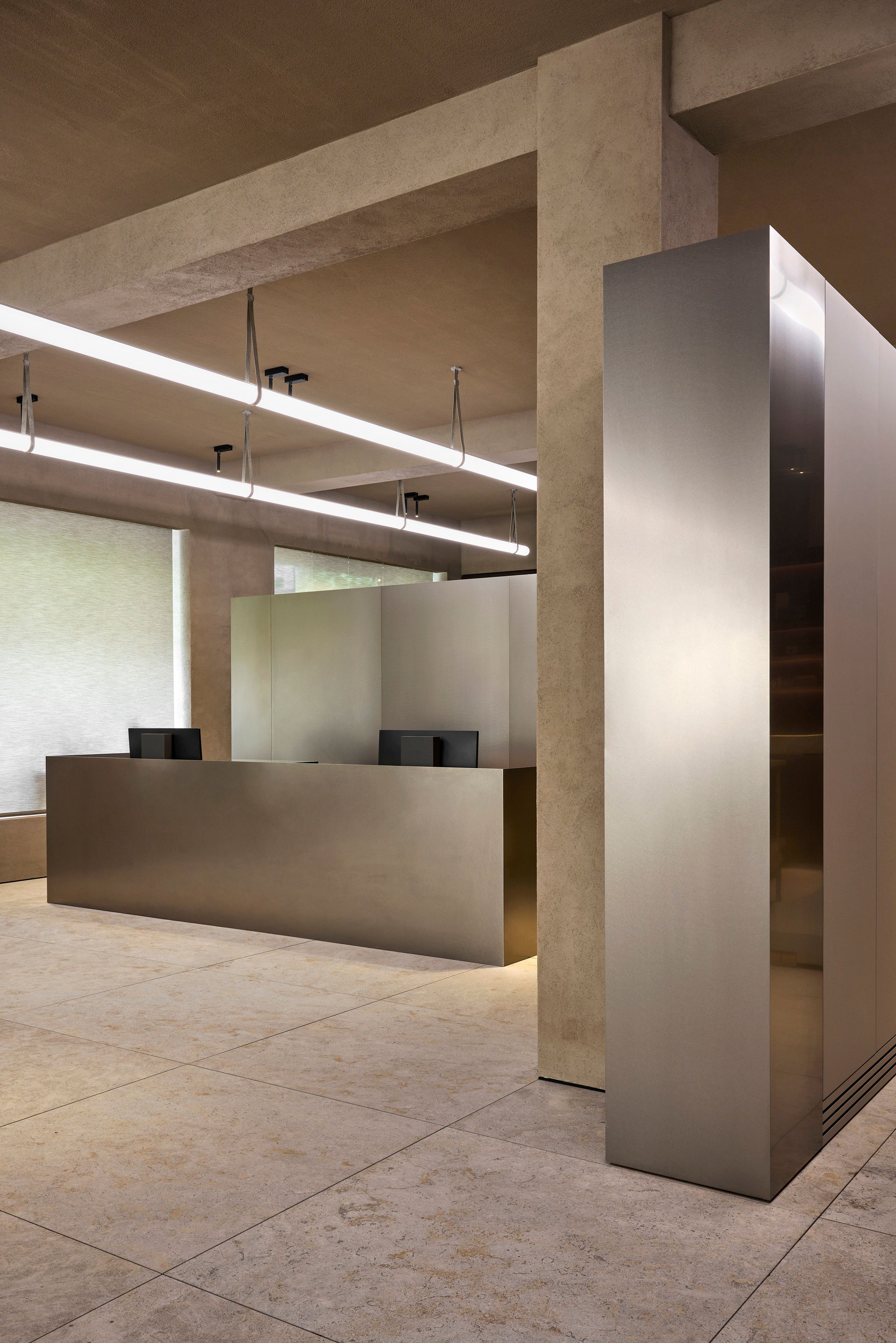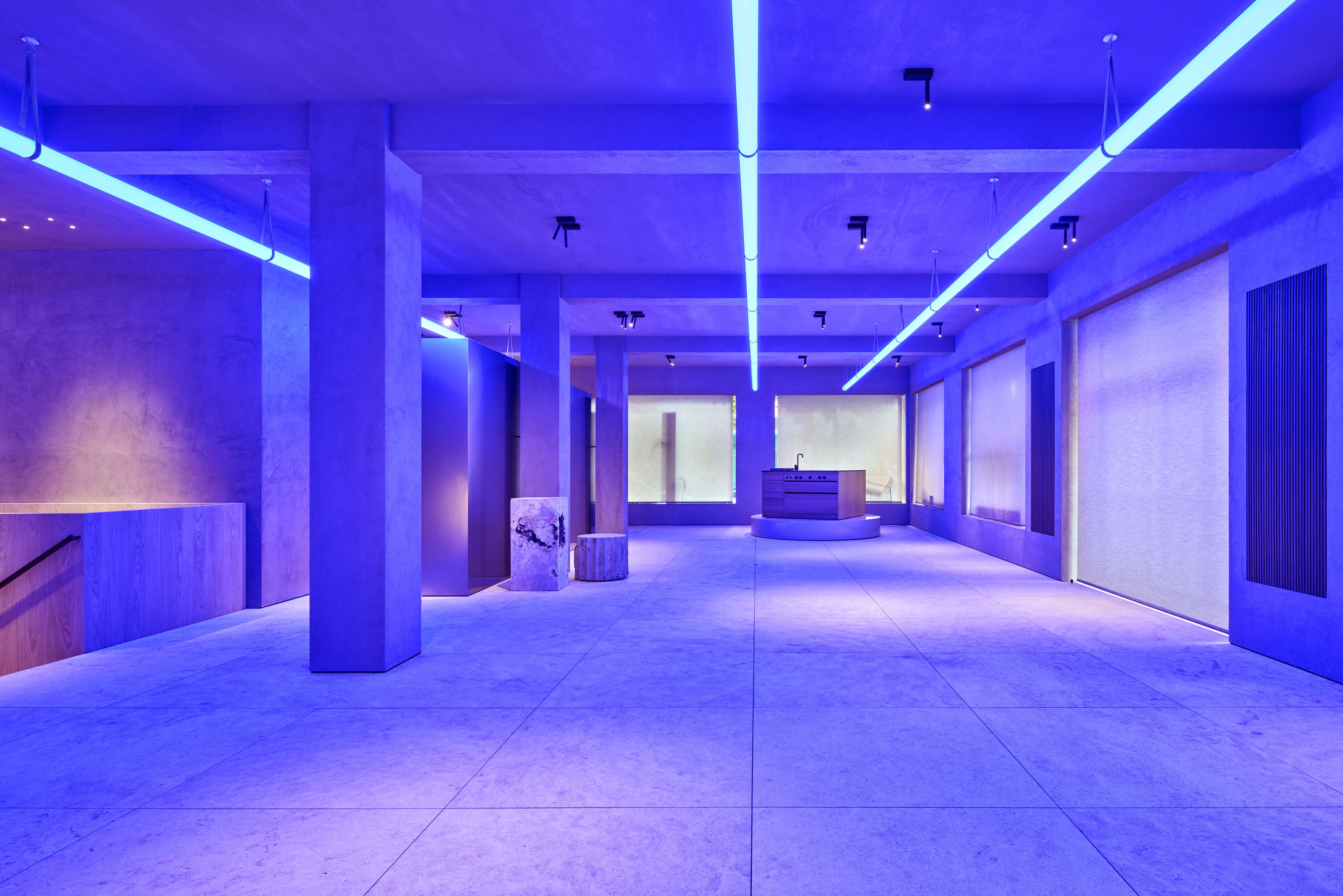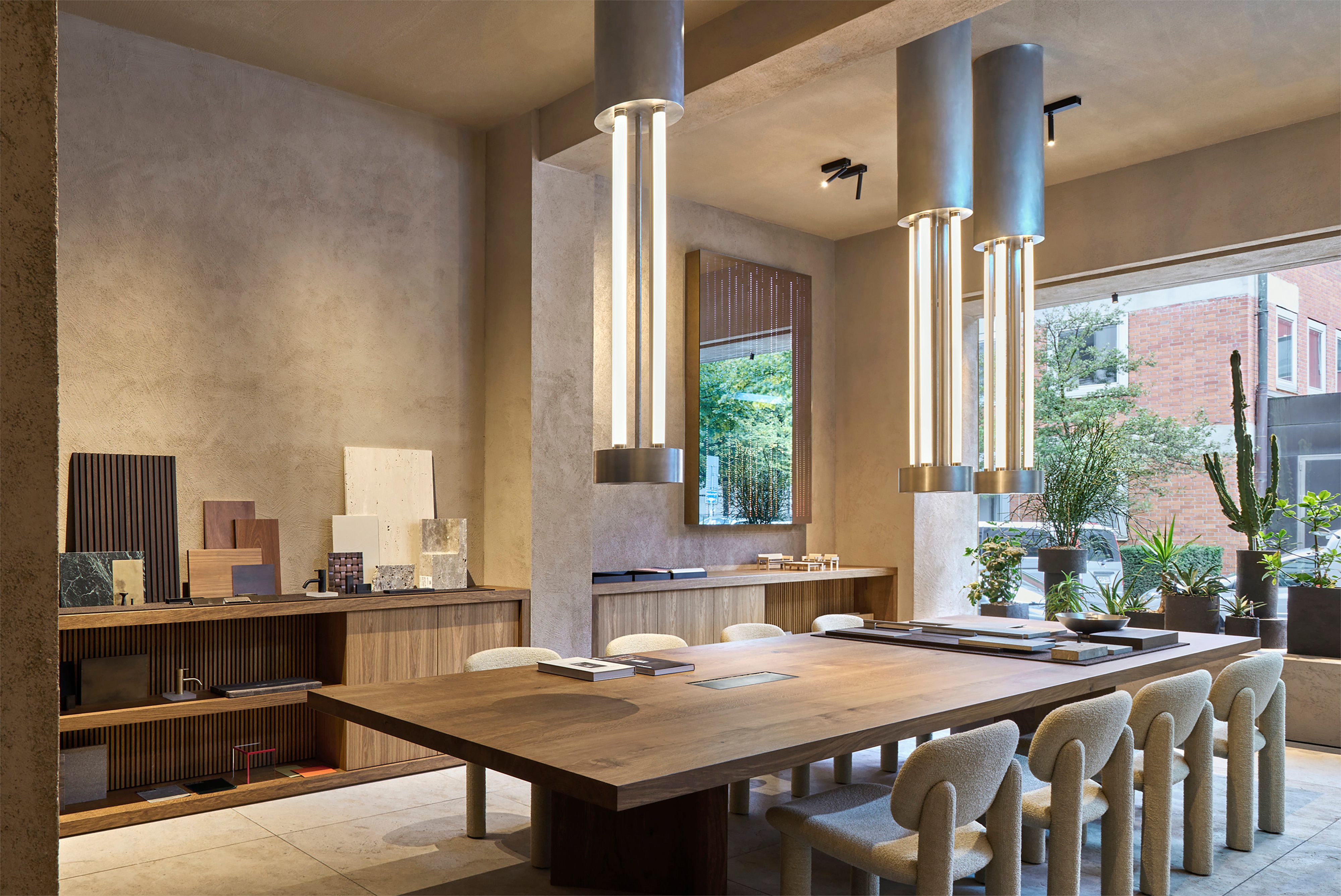 0/4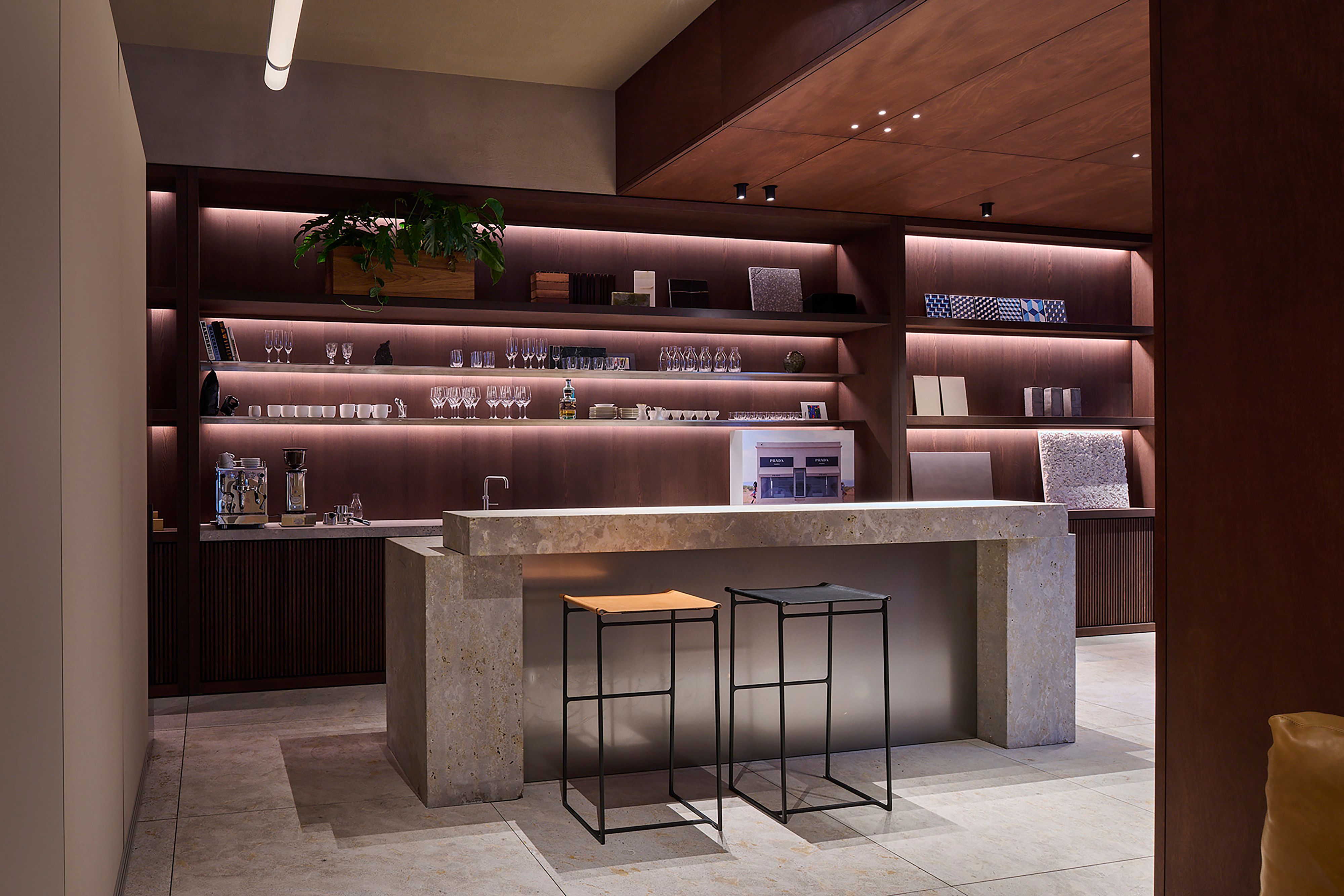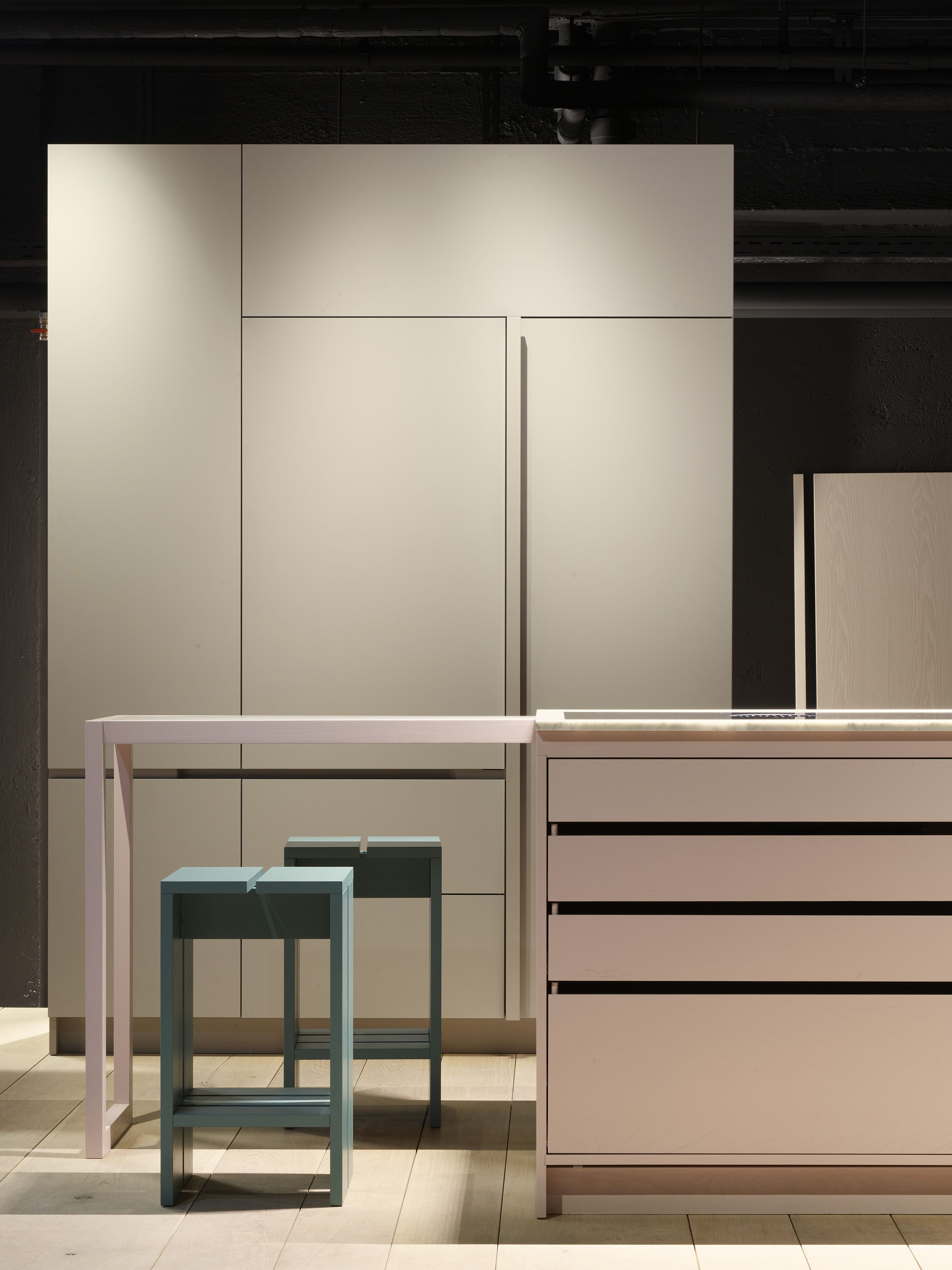 In the basement of the building, you will find the exhibition rooms of J*GAST, the Holzrausch patented kitchen system, which was designed by Sven Petzold and Tobias Petri in collaboration with designers Jan Heinzelmann (OHA), Ana Relvão and Gerhardt Kellermann (Relvãokellermann).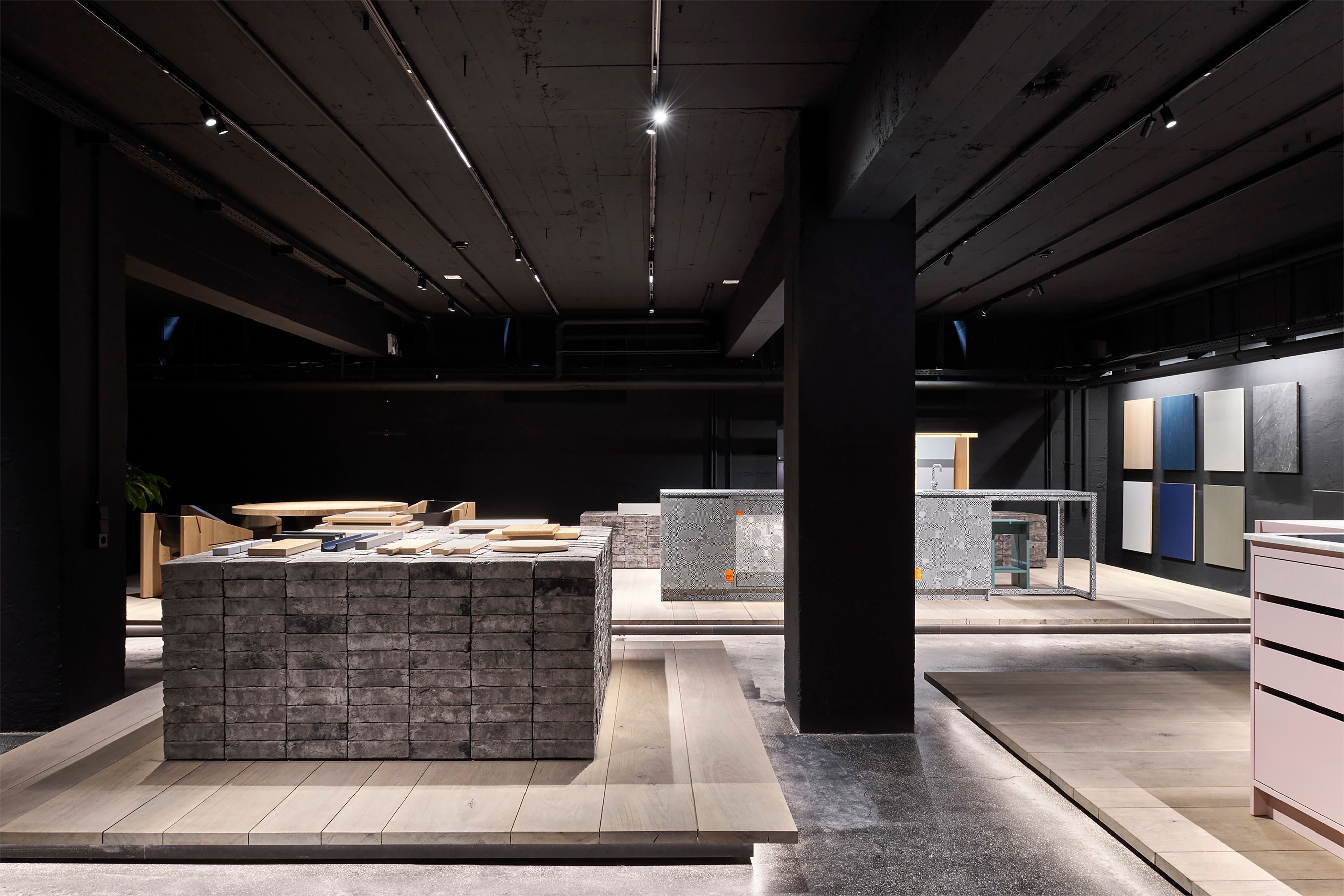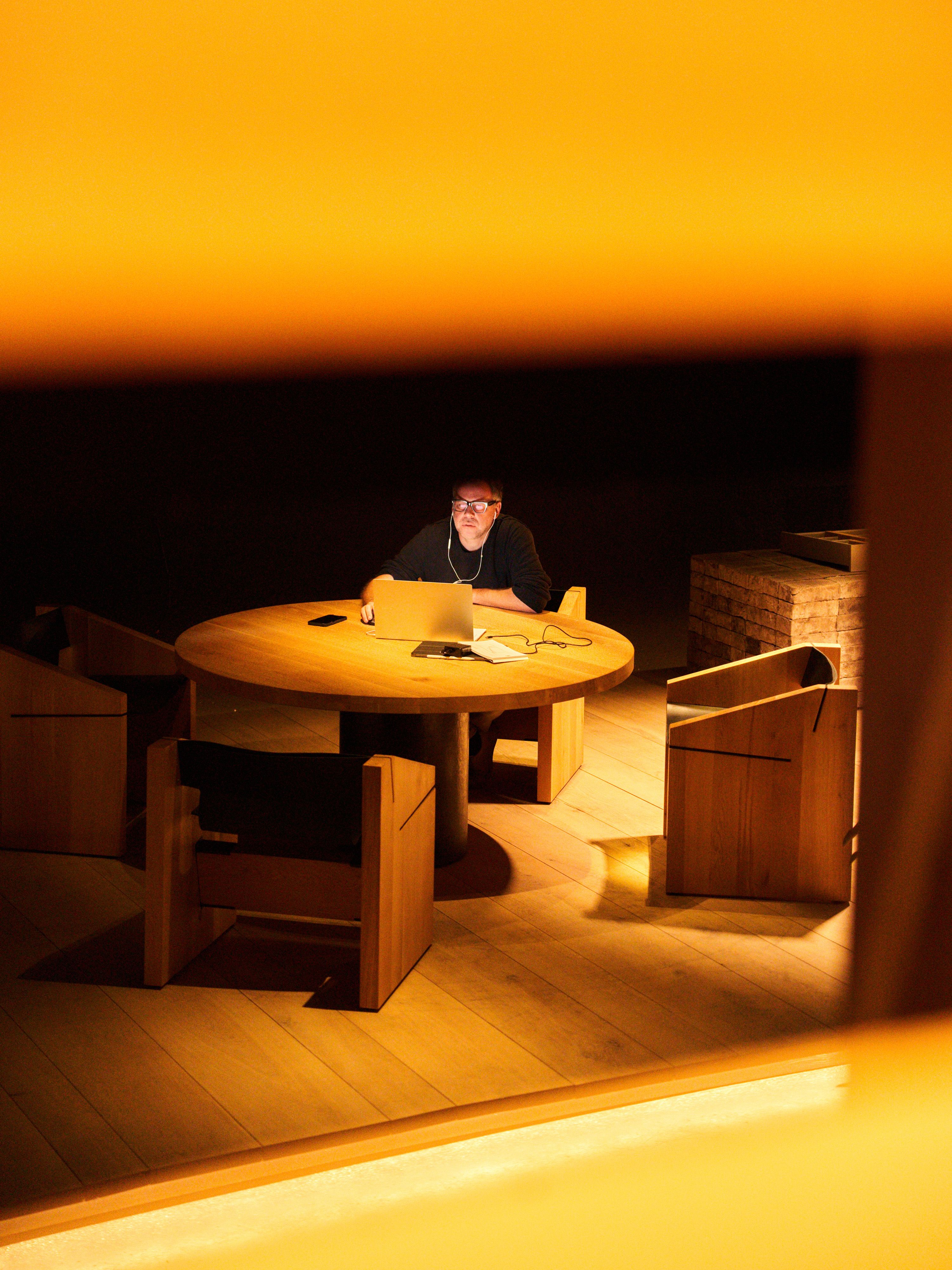 Anna Moldenhauer, Editor STYLEPARK
"In addition to their expert knowledge, intuition plays a crucial role for Holzrausch."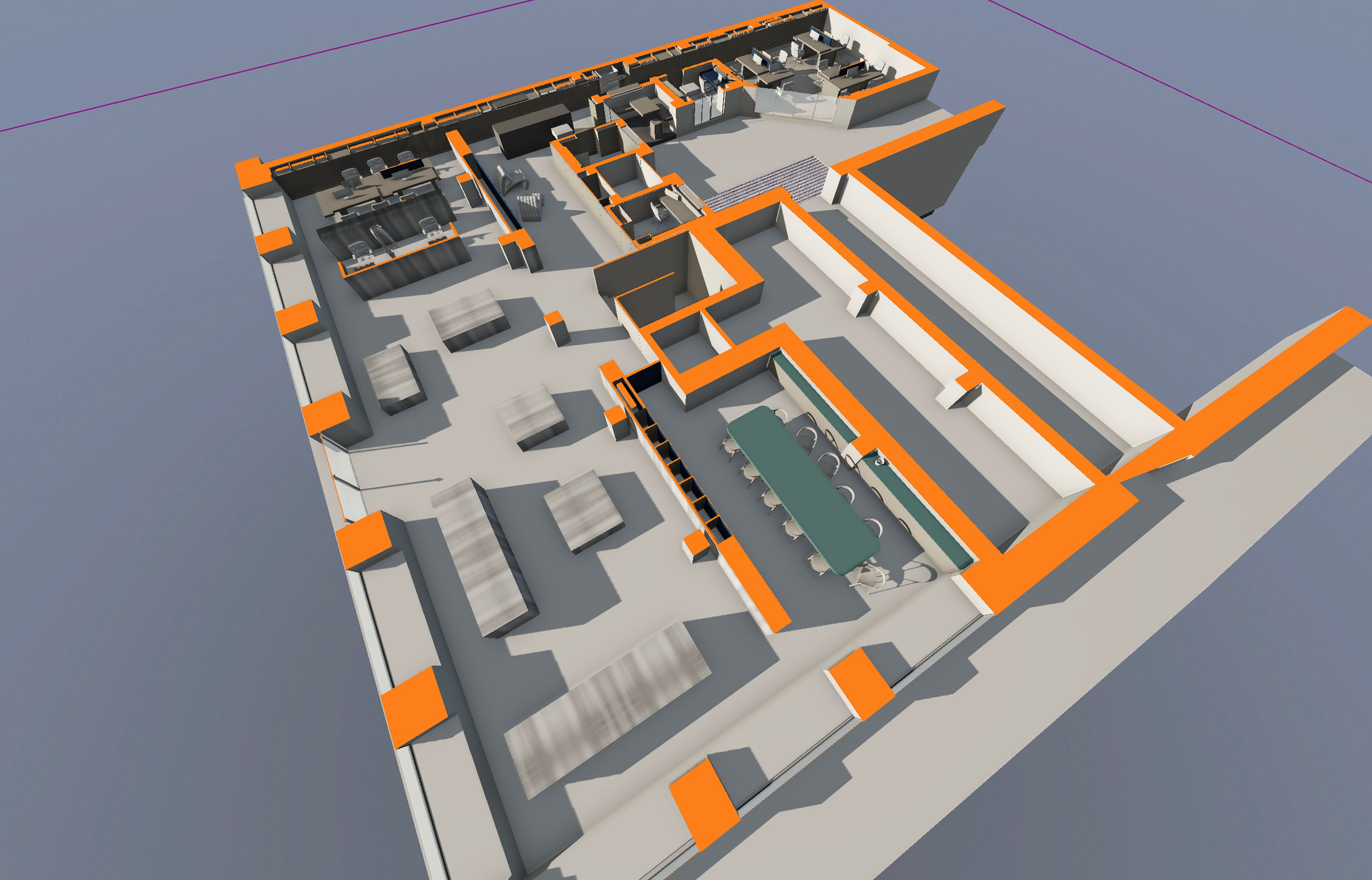 0/5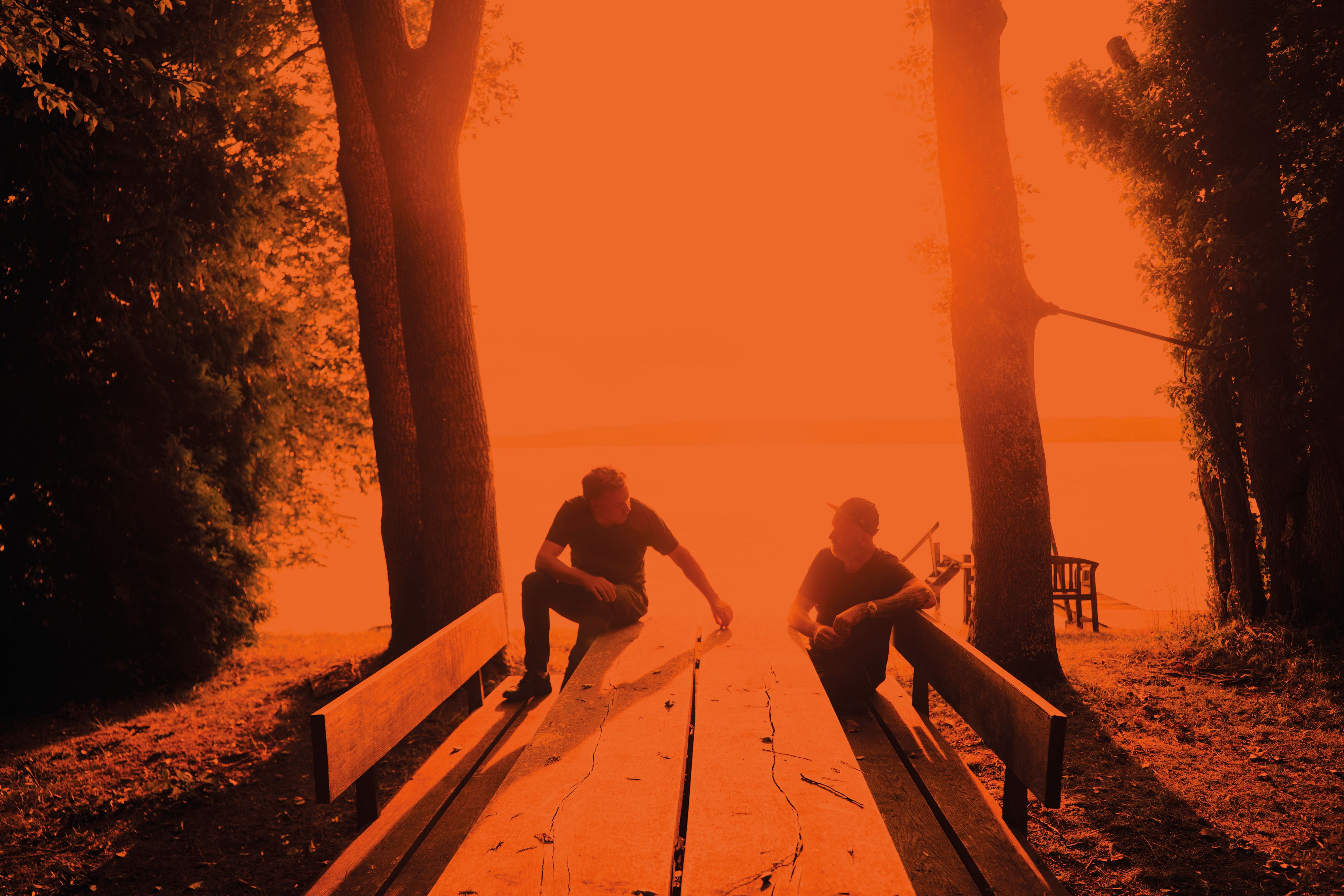 0/3