Holzrausch creates spaces. As a planning office for interior design with own workshops, Holzrausch designs and realizes exclusive interior design projects for international clients. The close collaboration between design and craftsmanship facilitates the perfection of individual design concepts down to the last detail and ensures a consistently high implementation quality.
Holzrausch upholds only one standard: the quality imperative. Everything else is never the same, just like our clients. "Measure twice, cut once" as woodworkers like to say. "Ask three times" we put in front of that. This way we don't just work for, but with our clients. We listen. Our answers never take the easy way. But always one that's worth pursuing. Because it leads to something unprecedented and unique.
The company was founded in Munich in 1998 by Sven Petzold and Tobias Petri. It consists of two business areas: The Holzrausch workshops with their own carpentry workshop in Forstern in Bavaria and an external production plant in Nižná in Slovakia, as well as the Holzrausch Interior Design Studio in Munich city center. The team consists of interior design, construction planning, wood and surface technology, carpentry and marketing areas.
We take a holistic approach to the design and support of our projects. Whether it's an existing building or a new construction - our interior design and implementation coordinates the different crafts and we also develop customized furniture and lighting.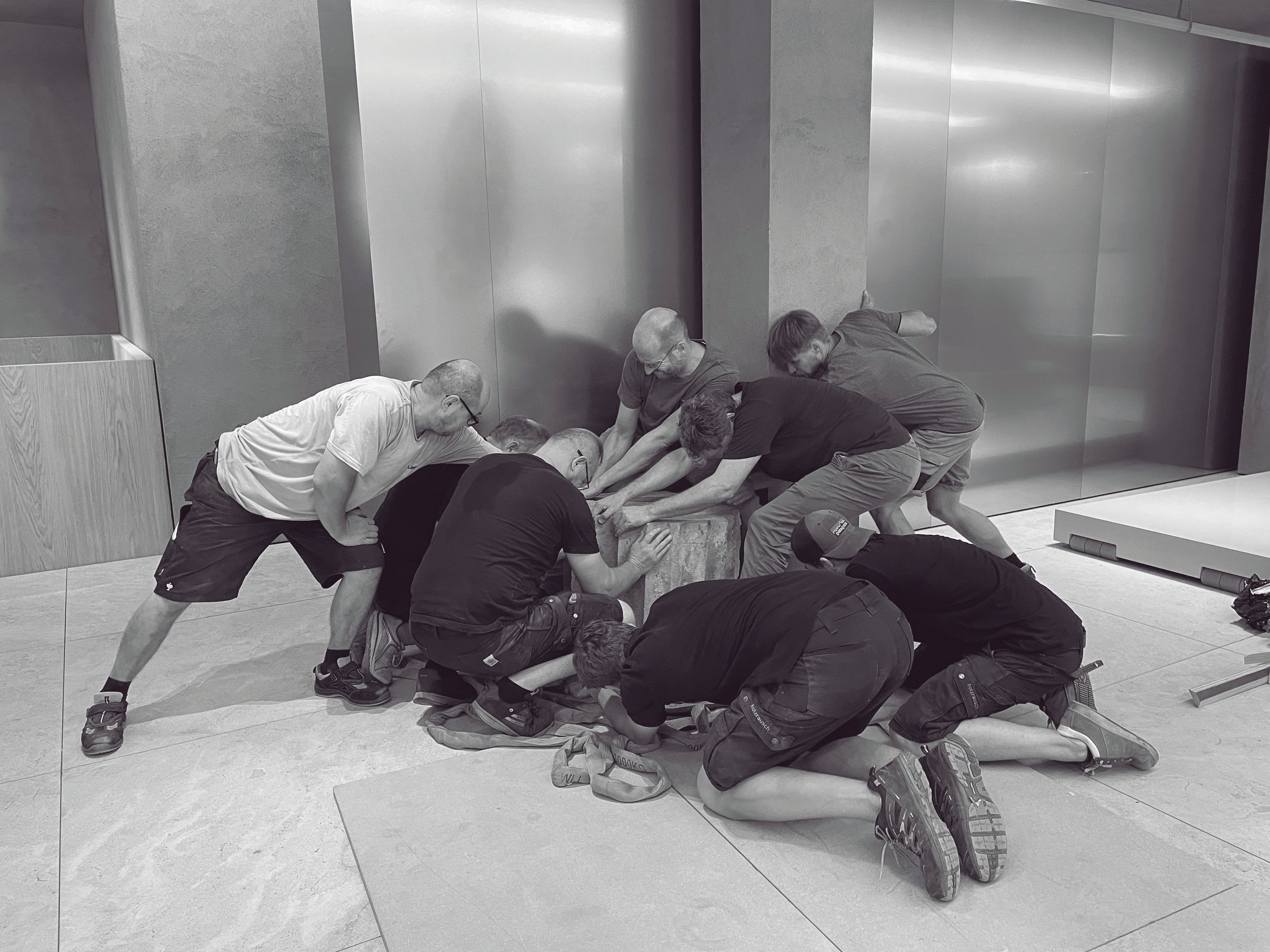 OLIVER JAHN, Editor in Chief at AD Architectural Digest (Germany)
"A solid, very familiar collective. Ideas become drafts and designs turn into holistic concepts. Rooms filled with energy and harmony."
iF Design Award 2023 (Winner) - Holzrausch Studio
Best of Interior (Award) - Villa Nymphenburg

Häuser des Jahres (Award) - Casa Morelli
German Design Award (Winner) - Casa Morelli

German Design Award (Winner) HCOB

German Design Award (Special) - Turmhaus Tirol

iF Design Award (Gold) - Casa Morelli

Red Dot Design Award (Winner) - Leica shop Munich

Iconic Award (best of best) - Casa Morelli

Iconic Award (best of best) - Turmhaus Tirol

Iconic Award (Winner) - HCOB

Best of Interior (Award) - Deli Residence
Best Architects (Winner) - Turmhaus Tirol

Red Dot Design Award (Winner) - HCOB

Best of Interior (Award) - Casa Morelli
Best of Interior (Award) - Parklife

Dezeen Awards Architecture (Longlist) - Turmhaus Tirol

Dezeen Awards Architecture (Longlist) - HCOB
Best of Interior (Award) - The Big Picture
Best Architects (Winner) - Musterraum
Best Architects (Winner) - Schlosserei Küche
Motivated, enthusiastic colleagues are crucial to our success.
Are you looking for new challenges? Are you interested in a diversified job in our internationally active interior design studio or in our workshops? Then we should get to know each other
Interior Design Studio
Holzrausch Planung GmbH
Blumenstrasse 17
80331 Munich
Germany
+49 89 1893288-0
Workshops
Holzrausch GmbH
Gewerbering 14
85659 Forstern
Germany
+49 8124 90785-54